Kristen S. Slack
Primary tabs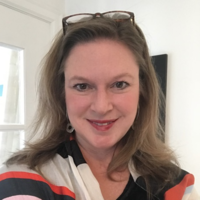 I am a Professor of Social Work at the University of Wisconsin-Madison where I teach classes on child abuse and neglect, child welfare policies and services, social policy, and program evaluation. My research focuses on the prevention of child abuse and neglect, and the intersection of different social service systems in the lives of low-income families with children. I am currently working on a large-scale randomized control trial of an intervention to reduce child welfare system involvement by providing families with short-term economic support. My research expertise includes survey design, program evaluation, focus groups, use of government and nonprofit administrative data in research, and community engagement. I was recently inducted into the American Academy of Social Work and Social Welfare, the highest research recognition honor within the Social Work profession.
At the University of Wisconsin-Madison, I have served in several university leadership roles, including as Director and Associate Director of the Sandra Rosenbaum School of Social Work, Chair of the Social Welfare PhD Program, member of the Letters & Science Academic Planning Council, co-Principal Investigator of the Title IV-E Public Child Welfare Training Program, and Prinicipal Investigator for the Wisconsin Child Welfare Workforce Development System.
I am also the founder of Prof2Prof, the higher education ecosystem for sharing and finding resources related to teaching, research, administration and student mentoring and support.
I am currently running for City of Madison (Wisconsin) District 19 Alder on an agenda of: 
(1) pursuing initiatives to protect local lakes and waterways as well as their ecosystems, improving drinking water quality, and pursuing essential green infrastructure (trees, native plants, environmentally friendly stormwater practices, more public green spaces);
(2) improving city community engagement practices and transparency in, and applying an equity lens to, budgeting, planning, and policy-making;
(3) investing in communities throughout Madison to attract and incentivize a broad network of businesses and services to meet localized community needs and expand affordable housing (both rental and ownership options) across Madison.
I support a vision of Madison that centers protecting the environment and reversing climate change, eases the challenges and reduces the costs of day-to-day living for residents throughout the city, and ensures that residents have early access to relevant information on city government plans and initiatives and that their input is proactively sought, valued, and earnestly considered. As a social worker and a researcher, I understand and am committed to the practice of equity, and I know how to find and consume high quality research and relevant expertise (including expertise gained through lived experiences) that is critical to understanding the complex problems and issues facing Madison now and into the future.
Pronouns: She/Her
Institution Type
4 or 4+ year College/University
Education / Degrees
| Institution | Degree | Discipline |
| --- | --- | --- |
| | | |
| | | |
| University of Michigan-Ann Arbor | | |
Institutional Affiliations
| Institution | Department | Title | Websites | Current Appointment |
| --- | --- | --- | --- | --- |
| | | | | |
| | Institute for Research on Poverty | | | |