Marissa Abbott
Primary tabs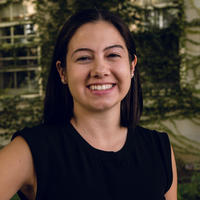 I am a fourth-year PhD student in Social Welfare and a Project Assistant at the Institute for Research on Poverty. I have also completed the requirements for a minor in Human Development and Family Studies and a certificate in Clinical and Community Outcomes Research.
My dissertation research blends child welfare and public health, focusing on child maltreatment prevention and intervention and improving screening for trauma and adversity in childhood.
In my role as a Project Assistant, I have developed numerous memoranda for state and federal agencies on a wide array of policy topics (e.g., paid family leave, opportunity youth programs, opioids, child welfare, and child maltreatment). Trained in both quantitative and qualitative methods, I have experience with research and program evaluation, including analyzing data, designing surveys, and interviewing research participants.
Before returning to graduate school, I worked as an epidemiology fellow at the California Department of Public Health, where I continue to provide ongoing consultation regarding program evaluation. I also have recent experience in government through working with Wisconsin Child Abuse Prevention Board.
I am mainly interested in academic jobs, postdoctoral fellowships, or government positions with an emphasis on child and family policy or research starting in the Summer or Fall of 2021.
Pronouns: She/Her/Hers.
Institution Type
4 or 4+ year College/University
Education / Degrees
| Institution | Degree | Discipline |
| --- | --- | --- |
| | | |
| | | |
Institutional Affiliations
| Institution | Department | Title | Websites | Current Appointment |
| --- | --- | --- | --- | --- |
| | | | | |
| | Institute for Research on Poverty | Project Assistant & Graduate Research Fellow | | |